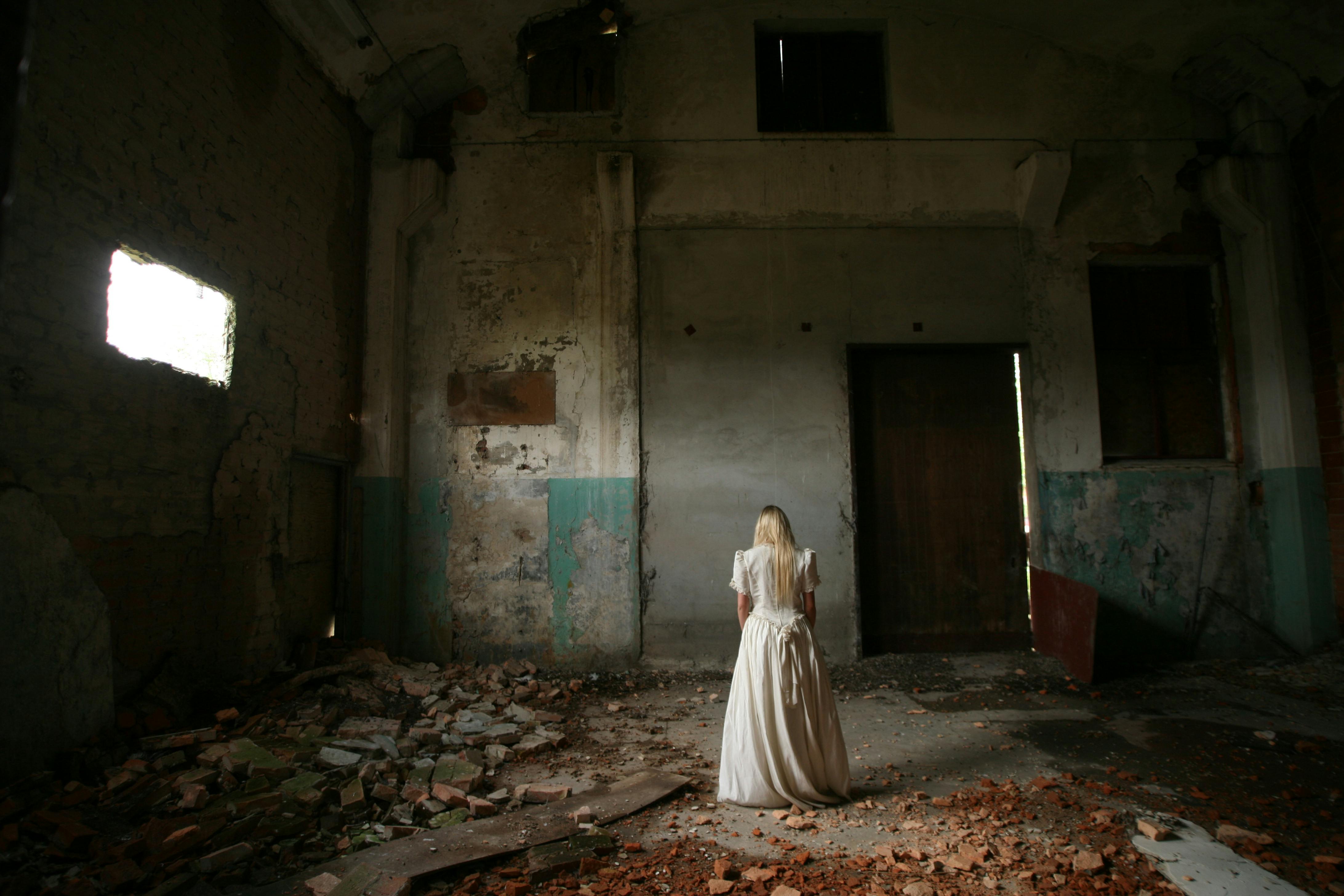 A century ago, when people talked about India, they invariably talked about snake charmers, yogis and street beggars. Now IT is the main label displaying India, the progress it has made is certainly visible in the increasing strength of its currency (rupee) on international stock markets. Just like the flourishing industry, tourism is also expanding very rapidly in India. The following is a list of places I have visited in India.
Places to visit in India:
Taj Mahal (UttarPradesh) – This tomb of Mumtaj Mahal, wife of the Mughal Emperor Shahjahan, not only found a place in the recently concluded search for the new seven wonders of the world, but also ranked first in it. The Taj really deserves this position. It is said that 20,000 workers toiled day and night to build this epitome of love. It is generally considered the best example of Mughal architecture. I have been here twice and still want to go back. The beauty of this monument is impressive. Taj Mahal is built in Agra, where other places of interest are the Fateh Pur Sikri castle.
Shopping : Agra is famous for its sweet dish called "petha". Agra carpets, marble and leather are also famous.
Jaipur: (Rajasthan)-This city has another name, "Pink City" because of its pink stone buildings and houses. this is the land of the Rajputs, the tribe known for their bravery, hospitality and deep sense of honor and pride. There are many attractions here, for example, Amber Palace, Birla temple, Jantar mantar, Nahargarh fort (especially people come here at night to see the beautiful city in moonlight), Jal Mahal, the "Palace of Water" is located in the center of a lake, Hawa Mahal (palace of winds) is the most memorable landmark of Jaipur and is also its icon.
Shopping: Famous for its precious and semi-precious stones, Johari Market is the ideal place to buy them. In Jaipur you can buy various items like handicrafts, lacquered brass, textiles, etc. Textiles in tie and dye (bandhani), Sanganeri and Bagru block print are important varieties and styles of trademark fabrics.
Kullu Manali (Himachal Pradesh) The cool winds seem to play music to your ears. Enjoy the intimacy of the snow lined city with the warmth of natural sulfur hot springs in the same vacation. In addition to sightseeing, you must try adventure sports and activities like skiing, hiking, mountaineering, paragliding, rafting, trekking, kayaking, or mountain biking for a complete vacation. Worth visiting vacation spots in Manali include the hadimba wooden temple in the Dhungiri Van Vihar forest area and the brilliant Buddhist monasteries or gompas. Nearby is the Rohtang Pass, the place where you can see the spectacle of the clouds sweeping across the majestic mountains. Kullu-manali has a special place in my memories because I went there with our street theater group and we had a lot of fun together.
Shopping: You can buy woolen clothes as souvenirs, such as the splendid shawls and hats. Other Himalayan handicrafts such as prayer wheels, masks, amulets and musical instruments add a Tibetan touch to your purchases.
Anger-If you have been to Goa, you will come back again to visit this beautiful city of beaches. Goa's beaches are what makes the state one of the top tourist attractions in India. Goa offers you fishing beach, naturalist beach, rocky beach, white sand beach all in one plate. Goa is a plastic free zone so the use of plastic bags etc is discouraged. The beaches of Goa have a large number of seashells. The local Indians string the small brown and black shoreline shells on the curtains. Calangute Beach was the first of the hippie resorts back in the '60s and '70s.
Shopping: The 'shopaholic' will never leave empty-handed as the local crafts have a wide variety to offer. The beach side stall gives tourists the opportunity to enjoy the beach and shopping side by side. Some of the most exquisite items produced in Goa are the wooden handicrafts such as cots, baby carriages, toys, corner stands etc. Bamboo crafts are one of the main cottage industries in Goa. Bamboo's list of popular products includes flower baskets, placemats and letter holders, pencil holders, fans and other decorative items.
Delhi-The capital of India has many historical places hidden under its modern metropolitan look. Kutub Minar: The 238-foot Qutab Minar is 47 feet at the base and tapers to nine feet at the apex. The tower is adorned with bands of inscriptions and four projecting balconies supported by elaborately decorated corbels. Humayun's Tomb – One of the best examples of architecture in India, Humayun's Tomb is also known for influencing the structure of the Taj Mahal. Jama Masjid – Showing a rich influence of Persian architecture, Jama Masjid is one of the oldest mosques in India. Red Fort: It was from its walls that India's first Prime Minister, Jawharlal Nehru, announced to the nation that India was a free colonial regime. The fort's pièce de résistance, the Diwan-I-Khas, once housed the famous Peacock Throne, which when sacked by Nadir Shah in 1739, was valued at £6 million. Jantar Mantar: At first glance, the Jantar Mantar looks like a modern art gallery. It is, however, an observatory. Sawai Jia Singh II of Jaipur (1699-1743), enthusiastic astronomer and nobleman of the Mughal court. India Gate: Built as a memorial to commemorate the 70,000 Indian soldiers killed in World War I, India Gate was designed by Sir Edwin Lutyens and completed in 1931. Every year on January 26, the day that Celebrated as India's Republic Day, India The President places a wreath on the eternal flame Amar Jawan Jyoti under the arch of India Gate to pay his respects to the Indian armed forces. It is followed by a grand parade that proceeds along the Rajpath, comprising of marching contingents, tanks and guns, vibrant floats, folk dances, and school children from different parts of India taking part in this colorful ceremony.
Shopping: Connaught Place, the modern center of New Delhi is home to many state governments. Emporia. l Central Cottage Industries Emporium, a rambling six-story government store where you can buy anything from an ornamental 12-foot elephant god to a packet of Darjeeling tea. Prices are clearly displayed and fixed. This is a good place to buy gifts for friends back home.
Pondicherry – Pondicherry was a French colony and the French influence is clearly noticeable. The entire city is divided into 2 sections, the French Quarter or 'Pueblo Blanco' and the Barrio Indio or 'Pueblo Negro'. Many streets still retain their French names and French-style villas are a common sight here. The city has such a laid-back attitude that no one seems to be in a hurry to do anything or go anywhere. For sunbathing, swimming or just strolling, Pondicherry Beach and the 1 1/2 km long boardwalk are the most charming parts of town. The Pondicherry Museum is a treasure trove of antiquities. In addition to a section on French India with typically French-style rooms, the museum devotes sections to Archaeology, Geology, Sculpture, Bronzes, Weapons, Engraving, Crafts and Art. The botanical garden preserves a wide variety of exotic plant species. Auroville (the city of dawn) is where 2,000 people from 30 different countries are living their dream of a united human race. The Auroville charter is markedly post-nationalist: "Auroville belongs to no one in particular. Auroville belongs to humanity as a whole."
Shopping: The Auroville Craft Paper Mill and Ashram has popularized the use of craft paper. These papers have their own beauty of different textures. Pondicherry has excellent ceramic artists. Most of his work is in tableware and decoration. Various studios have developed distinctive styles, such as "Golden Bridge" and "Rhinestone Art", that are contemporary and Pondicherrian.
shimla (Himachal Pradesh) – The Ridge is the center of Shimla's cultural and social life, a great place to view the surrounding mountains. Jakhu Temple, Jakhu Hill. Open every day. It offers spectacular views of the mountains from its location above the town. According to the Ramayana epic, the monkey god Hanuman rested here during his journey to the Himalayan mountains. The State Museum is housed in a reconstructed Raj style building, the State Museum displays a collection of around 10,000 artifacts gathered from all over Himachal Pradesh. You can take a leisurely stroll through the mall – this 7km street is famous for its Victorian architecture and retains much of its Raj-era charm. The English author Rudyard Kipling spent his childhood in Shimla.
Shopping: Shimla is famous for its uniquely designed Kinnauri shawls, Himachali caps and traditional local wooden handicrafts. I bought a beautifully designed cane for my grandmother at Lakkar Bazar, adjacent to the Ridge.
Other locations: North India
Cashmere: Srinagar, Gulmarg, Sonmarg
Uttar Pradesh: Nainital, Dalhuji, Dehradun, Mansoori
Rajasthan: Pushkar, Jodhpur, Udaipur, Mount Abu Himachal
Pradesh: Chamba, Kangra
west indian
Gujarati: Ahmedabad, Sabermati, Champaner
Maharashtra: Bombay, Elephanta, Ajanta and Ellora Caves
south indian
Tamil Nadu: Chennai, Tanjavur, Mahabalipuram, Ootty
Kerela: Allapuzha, trivendrum, kochi
Karnatka: Bangalore, HAMPI, Golkunda
Andhrapradesh: Tirupati, Hyderabad, Guntur
east indian
west bengal: Kolkata, Darjeeling, Kalimpong
Manipur: Gangtok