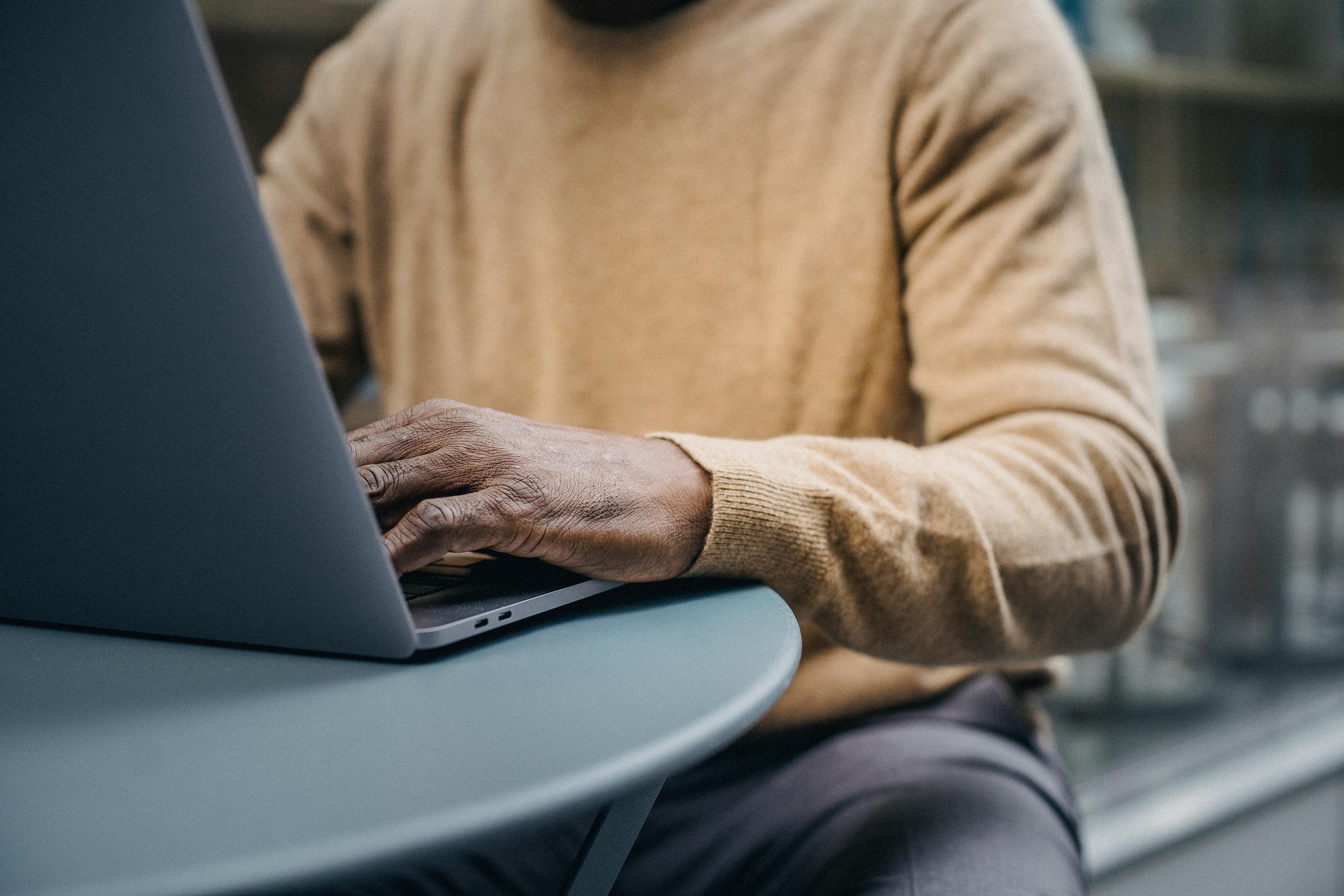 Starbucks presents itself as a high-quality coffee for the upper class and is priced slightly higher than Caffe Nero coffee. It stays true to its American originality and emphasizes uniquely in its wide range of coffee drinks with only some sandwiches and desserts. Apart from that, Starbucks distinguishes itself from other cafes by providing a very comfortable environment with facilities such as Wi-Fi so that its customers can enjoy browsing the web while having their coffee.
On the other hand, Caffe Nero emphasizes its Italian mix and presents itself not only as a cafe, but also as a bar and a restaurant. It has a fairly extensive menu with a variety of popular Italian dishes. Because of this, many people visit Caffe Nero for a meal rather than just a cup of coffee. They have brought a pure European vibe to their cafes, staying true to their originality. For the convenience of their customers and to increase their appeal, they have also launched loyalty cards.
MARKETING STRATEGY:
Marketing strategies help companies promote their products and services in the way they want. While tapping into your most important points, they try to create an image of your brand in the minds of your target customers to achieve your target sales and favorable market share. Marketing strategies help companies gain a competitive advantage by serving those specific niches that others fail to identify. Marketing strategies designed by organizations vary in duration, from one-year plans to plans that span many years. Many factors are considered when designing marketing plans and strategies that are defined by the environment in which the business operates. This is often called a SWOT (Strengths, Weaknesses, Opportunities, Threats) analysis that helps companies identify the areas they can take advantage of and the areas they need to be careful about.
The most important factor that any company must take into account when creating its marketing strategies is its competitors. The actions of competitors have a great impact on what an organization should do. In the chain coffee industry, there are now many independent coffee shops in the UK, including the most popular Starbucks, Monmouth Coffee, Coffee Aroma, The Apple Tree and Caffe Nero. This assignment will review the marketing strategies of both Starbucks and Caffe Nero, after which a critical analysis of both will be carried out.
STARBUCKS
The first Starbucks store opened in Seattle more than thirty years ago. Today, Starbucks prides itself at $ 4.1 billion with thousands of outlets not just in the United States but around the world. Many companies have studied the secrets and strategies adopted by Starbucks in an attempt to discover how Starbucks grew so fast. The marketing strategies Starbucks is currently adopting will be discussed in this assignment (voteforus.com 2011).
Unique marketing strategy:
The marketing strategy adopted by Starbucks remains unconventional. They did not adopt the common styles of advertising through billboards, newspaper ads, or television commercials. Rather, they relied on word of mouth to promote their brand.
Product quality:
The most important thing Starbucks never lost control of is the quality of its coffee beans. They were the first to introduce the true Italian flavor of "burnt espresso" to Americans. They justify their high quality by charging a slightly higher price than most other coffees.
Comfortable environment:
Another focus of Starbucks' outlets is the environment they provide in their cafes for their customers. Starbucks has always been touted as the perfect place to relax when you are away from home and away from the office. They have started offering Wi-Fi connectivity at their points of sale so that their customers can also surf the Internet while enjoying their cup of coffee.
Customer satisfaction:
Customer satisfaction is Starbucks strongest asset. Every customer who walks into a Starbucks store receives such special treatment that it truly feels like they are in a special place.
The Starbucks Community:
Starbucks has really taken full advantage of the latest social media news. They have adopted their latest marketing strategies on social media websites, such as creating fan pages on Facebook and Twitter, where they really respond to all customers and keep in touch by posting photos, videos and all the latest promotional information. .
Innovation:
Starbucks has always kept its menu fresh by constantly creating new items and different blends and flavors in its coffee. Some of their most recent beverages have been green tea with milk, targeting health conscious consumers, along with iced tea and frappuccino for their hot-weather outlets.
Brand marketing:
Starbucks has always presented itself as a high-quality product and therefore decided to rely solely on word-of-mouth promotion. This served to be quite a useful marketing strategy compared to searching for promotional ads in magazines, newspapers, billboards, etc. Recently, they have started to use social media websites in the most effective way. Their Facebook and Twitter pages have proven very useful in promoting the image of Starbucks, allowing them to have direct communication with all of their customers on one platform.
COFFEE NERO:
According to Caffe Nero Chairman Gerry Ford (2008), Caffe Nero Group Ltd is "the UK's largest independent coffee retailer, with over 400 stores in the UK". It was founded in 1977 and today it has its points of sale open abroad also in Turkey and the Middle East. They set themselves apart from other cafes in the UK by emphasizing the fact that they are an Italian coffee company. Its main objective, as in the words of Gerry Ford (2008), "is to provide a European-style coffee shop experience that offers premium gourmet espresso-based coffee, authentic Italian food products and a relaxing atmosphere in each store."
Caffe Nero has received numerous awards for its high quality coffee over the years and for the outstanding experience it offers in its stores. Tatler has called Caffe Nero "The best espresso this side of Milan, while Egon Ronay has called it" The Traditional Italian Coffee. "UK consumers have also awarded Caffe Nero the" Best UK coffee shop "for nine consecutive years (Allegra Report, the UK's definitive guide to the coffee industry).
CAFFE NERO USP:
Caffe Nero's marketing strategy mainly emphasizes its unique selling point, which is a purely Italian theme. Caffe Nero portrays himself from more than just a cafe. Rather, it has created a perfect combination of café with bar and restaurant. Therefore, Caffe Nero is not limited to providing a place for coffee and snacks, but you can go there just to enjoy a meal. They have a wide range of exquisite desserts along with many Italian dishes such as Italian wraps, soups, sandwiches, pastas and paninis.
THE TARGET MARKET OF CAFFE NERO
Caffe Nero is primarily aimed at tourists in the UK or Italians looking for their Italian taste in cooking. They are aimed at the middle-income group of middle-aged people, students or entrepreneurs who prefer to go to a coffee during their lunch breaks. In addition, Caffe Nero partnered with the famous House of Fraser retail chain, opening around 145 cafes, many of which were located inside House of Fraser stores (James, Situation Analysis of the Caffe Nero Group Ltd – Festive City
Critical analysis between the two companies
Now that a basic review of the marketing strategies used by both Starbucks and Caffe Nero has been done, an analysis will be done on what differentiates them from each other.
Caffe Nero and Starbucks are direct competitors, but Caffe Nero distinguishes itself from Starbucks by selling cheaper coffee than Starbucks.
Caffe Nero offers a wider range of food alongside its coffee drinks, which sets it apart from Starbucks, which does not have such a wide range of assortments.
Caffe Nero takes strong brand positioning by emphasizing its European-style coffee shop compared to Starbucks, which is of American origin. Caffe Nero has a unique selling point that emphasizes continental-style coffees, while Starbucks is American-style.
Starbucks has successfully opened thousands of outlets abroad and in the international market, while Caffe Nero still lacks international experience and has just opened its stores in Turkey and the Middle East.
Starbucks has many outlets across the UK, while Caffe Nero does not have enough outlets in central London.
Caffe Nero has great growth potential because it enjoys many unique selling points such as its purely European authenticity.
References
1. Ford, G (2008), 'THE BEST ESPRESSO THIS SIDE OF MILAN'
2. Voteforus.com (March 29, 2011) The success of Starbucks is its word of mouth / Social networks / Viral marketing strategy
3. James, S, Caffe Nero Group Ltd Situation Analysis – Holiday City
4. Starbucks' marketing strategy of VoteforUs.com is unconventionally effective
5. Kembell, B, Hawks, M, Kembell, S, Perry, L, Olsen, L 2002, 'Catching the Starbucks Fever', Missouri State University. Unpublished.
6. Rajul (2010), 'Starbucks vs Caffe Nero vs Costa: who wins?'